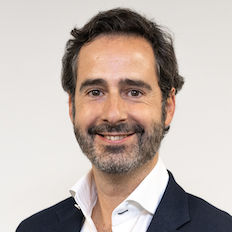 Hyatt Hotels Corp. has named Apple Leisure Group executive Javier Águila the incoming president of its Europe, Africa and Middle East region, the company announced Thursday.
Águila will take the position "in the next several months" upon the retirement of current EAME president Peter Fulton, a 39-year Hyatt veteran.
Águila most recently served as group president of AMResorts Europe and global strategy for Apple Leisure Group, the hotel and resort collection Hyatt acquired in 2021. Previously, Águila was founder and CEO of Alua Hotels & Resorts, which ALG acquired in 2019.
Fulton and Águila "will work together through a smooth and thoughtful transition" before Fulton's retirement, according to Hyatt.
The hotel company will also move oversight of the Indian subcontinent to Asia-Pacific group president David Udell, according to Hyatt.